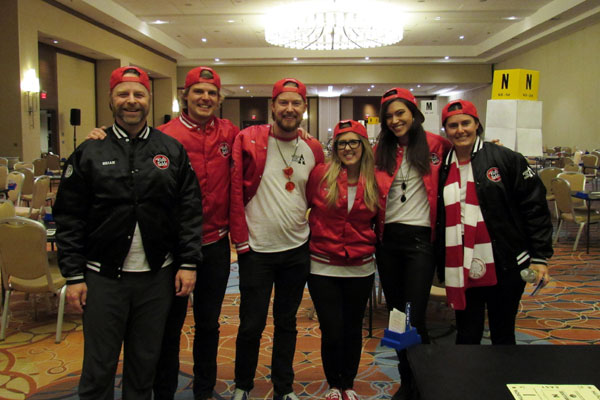 Bringing the Kids to the Table
Other recent bridge documentaries have focused on established bridge players. "The Kids Table" explores what the game is like for people learning it – specifically younger people. It follows four millennials as they take private lessons from bridge teachers in Los Angeles, play in local clubs, and compete in four tournaments over the course of a year.
How the four of them experience bridge varies with their personalities. Edd Benda, the filmmaker, and Monique Thomas, a comedian, love it immediately and strive to improve at it and become competitive. Stefanie Woodburn, a gaming streamer, is ambivalent. Although she doesn't put a great deal of effort into it, natural talent overcomes that and she comes to embrace the game as she discovers she's good at it. Paul Stanko, an actor, detests the game. It's too much work and he can't find any fun in it.
What to do about Paul is the ongoing question all of them – especially their teachers, Brian Reynolds and Samantha MacDouglas – face. If this were real life, he'd simply drop out of the class, one of the others would get a new partner and everyone would move on. But it's not – the four of them have committed to the project and don't have the time or money to start over – so all they can do is drag him along.
Developed with the support of the ACBL Educational Foundation, the film is well done and enjoyable to watch, the characters are engaging, and their story is compelling. They enjoy each other's company and come together as a team because they like each other. It's easy to root for them and cheer as they get their first wins.
Ultimately, the movie does bring attention to bridge and has the potential to create an awareness to an audience the ACBL badly wants to reach. That's a good thing.
"The Kids Table" will premiere Sunday, July 21, at the Summer NABC in Las Vegas, and wider release is planned soon after.
(Review by Chip Dombrowski, Associate Editor, Bridge Bulletin)
Collegiate Initiative

The Collegiate Initiative is a partnership between the ACBL Educational Foundation and the ACBL in an effort to grow bridge participation on college campuses.
Learn more about the Collegiate Initiative here.
Digital Teacher Training Workshops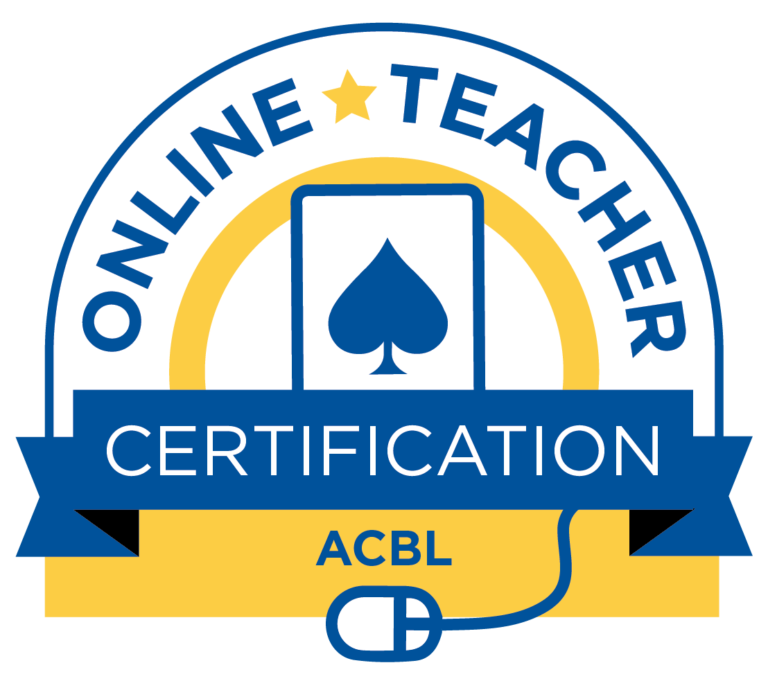 Jointly sponsored by ACBL and the ACBL Educational Foundation, and in consultation with the American Bridge Teachers Association (ABTA), this initiative introduces teachers to apps and websites that offer unique teaching capabilities and use each to demonstrate creative lesson dynamics. Teachers can pick and choose what works best for them.
Click this link to find classes being offered in 2022.
Leave a Legacy for Bridge; Encourage Others to Follow Suit.