BridgeWhiz: Bridge for Kids
The ACBL Educational Foundation is proud to bring you BridgeWhiz, an exciting, new, digital initiative to teach students in grades 4 through 12 the spellbinding excitement of contract bridge.
The BridgeWhiz Course is designed to teach young people the essentials of this fascinating game whose benefits, intellectual stimulation, and adventure will last a lifetime.
BridgeWhiz is free to all students with each graduate receiving a free, one-year Junior Membership in the American Contract Bridge League (ACBL). Students are allowed to graduate into more advanced classes throughout their middle and high school years.
The BridgeWhiz Course consists of twenty 90-minute online classes. Taught by experienced bridge teachers, weekly classes are offered at different times in multiple time zones to accommodate busy schedules.
Our partners include the ACBL, ABTA, SharkBridge, and Bridge for Youth.
Each class will accommodate 20 to 40 students, each playing the same hands at the same time against friendly robots, according to the prescribed syllabus.
75% of the lesson is dedicated to the student playing cards and 25% to whiteboard teaching.
An assistant teacher is assigned to every teacher to assist in digitally monitoring each child's screen to ensure no student falls behind.
Learning to play bridge will nurture your child's team and individual competitive spirit, build social skills, and enhance deductive reasoning and math abilities. In fact, young bridge players outscored their non-playing counterparts on the 2007 Iowa Test of Basic Skills by 39.31% in Science, 24.22% in Math, and 22.74% in Social Science.
Sign up here if you would like updates and registration information for the 2022-23 BridgeWhiz Course.
Looking for more information?
Check out our FAQs page here.
Help us grow this program to encourage young bridge players.
Help us expand this program by becoming a BridgeWhiz Ambassador.
Leave a Legacy for Bridge; Encourage Others to Follow Suit.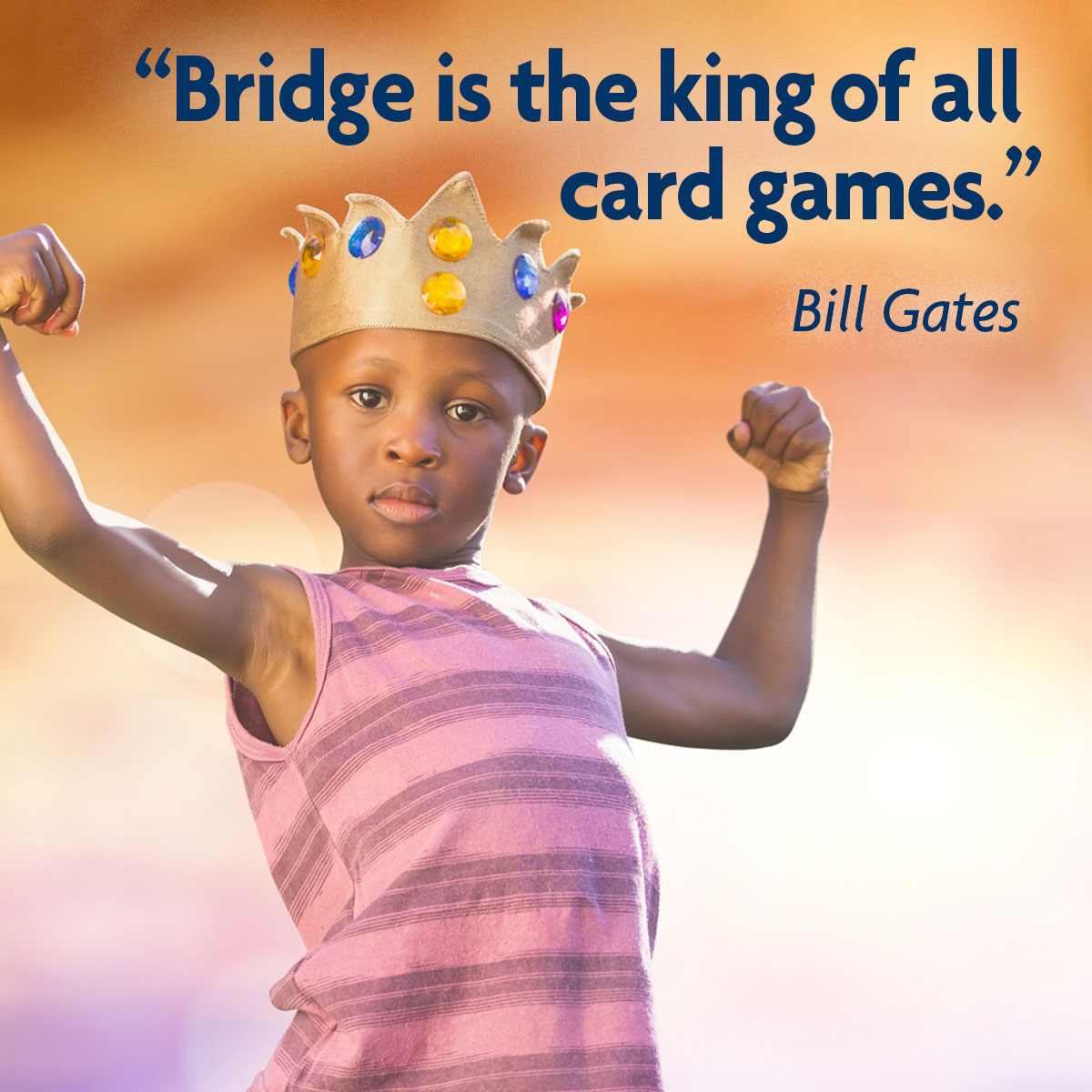 This class has been great! The instructors are excellent! Kids enjoyed it very much – a lot more than I thought they would. Would love to have the kids continue. The instructors are also very responsive and quick in responding to any questions.
– Vaishali K.