BridgeWhiz: Bridge for Kids
Teaching Bridge Online to Young People Across North America
The ACBL Educational Foundation is announcing an initiative to teach thousands of young people across North America to play bridge, using an online teaching model developed by Bridge for Youth (B4Y) in the Seattle area.
BridgeWhiz will launch this October with a goal to enroll 1,000 students in grades 4-12. There are multiple class levels from beginners to advanced.
Classes will be free to students. Student registration will be available in August.
Click here if you'd like to be notified when registration is available.
Interested in Teaching?
The ACBL Educational Foundation is recruiting teachers to implement this program in partnership with the American Bridge Teachers' Association (ABTA). The compensation offered is $60 per 90-minute lesson. Classes will be offered once per week in all time zones.
We are also looking for volunteers to serve as class assistants. Both teachers and assistants need to be proficient at using Zoom and good at working with youth.
We anticipate sufficient student registration to support classes Monday through Thursday. The classes are delivered using Zoom for audio and white board session through screen share and the Shark Bridge Teaching Console for bridge play. Since the curriculum stresses "learning through doing," most of the class time is spent with students in the Shark classroom. The class size is expected to be between 20-40 students.
The ideal teacher will have experience teaching youth, teaching bridge, and be comfortable with online tools. Training will be provided to the selected teachers. Final teacher selection will require candidates to demonstrate proficiency with the online teaching tools.
Leave a Legacy for Bridge; Encourage Others to Follow Suit.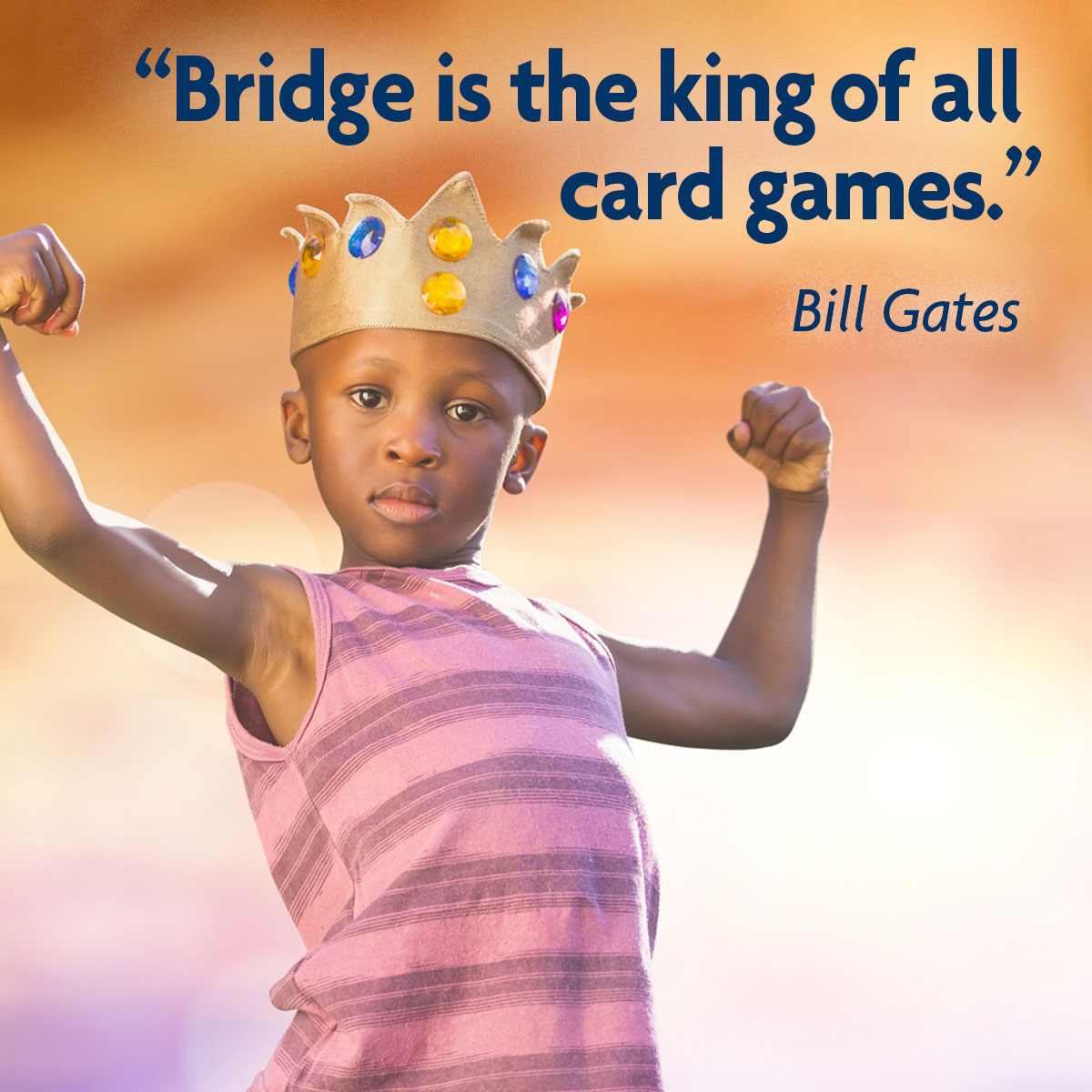 This class has been great! The instructors are excellent! Kids enjoyed it very much – a lot more than I thought they would. Would love to have the kids continue. The instructors are also very responsive and quick in responding to any questions.
– Vaishali K.