ACBL Educational Foundation 2019 Annual Report
Dear Bridge Friends: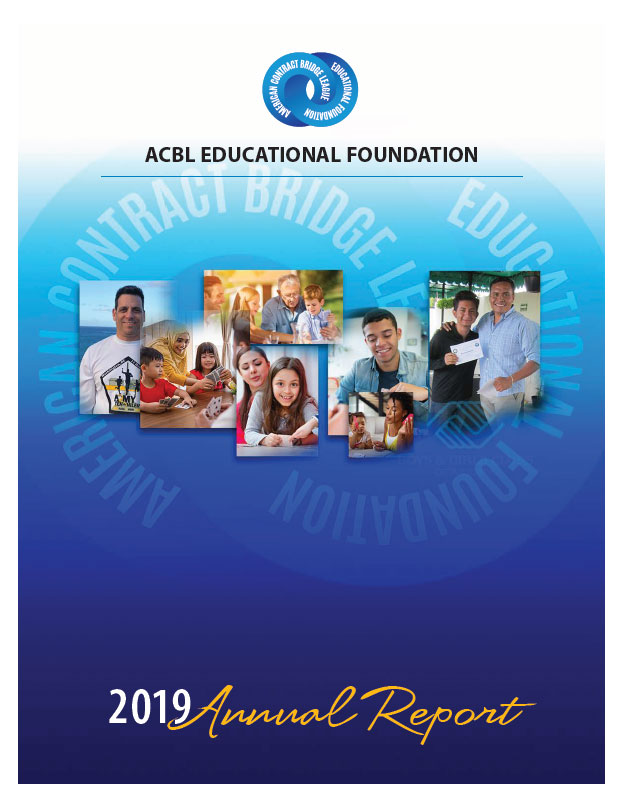 We're pleased to present our first Annual Report. As an important stakeholder in our unprecedented success, we thank you for helping us promote the future of bridge.
Included inside are:
The Foundation's financial growth over the last three years

A listing of Annual Appeal donors whose generosity enabled us to raise over $50,000 in our first year

Highlighted programs and grants that we know you'll want to read

A listing of Honor Roll Contributors who have continued to support us over 25 times
Even Jeopardy! champion James Holzhauer has made an appearance within our pages!
With only a few days left in the month, please don't forget that "February Is ACBL Educational Foundation Month" and that 90 percent of the proceeds from your participation in a sanctioned club game will come directly to the Foundation.
Thank you.