ACBLEF Welcomes New Board Member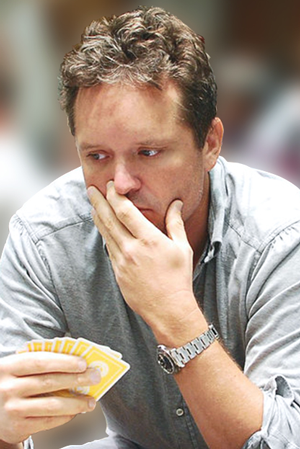 You most likely know John McAllister as the Executive Producer of Double Dummy, a documentary feature film created to introduce more young people to the game of bridge. Or, perhaps you know him better as the host of The Setting Trick podcast where he interivews wolrd-class players and fellow lovers of the game
But, he's also president of ACBL's District 6 Education Foundation, and as a player, has multiple Top Twenty finishes in North Amercian Bridge Championships. He is recognized as a World Master by the World Bridge Federation.
All this came naturally to John, as he grew up in a card-playing family and immediatley fell in love with bridge when his aunt introduced him to the game at the age of 18.
Prior to these bridge world accomplishments, John did investor relations for Quantitative Investment Management, where he helped grow $10M in assets under management to a peak of $5.8 billion.