ACBLEF Welcomes New Board Member, Danièle Favre-Panayotatos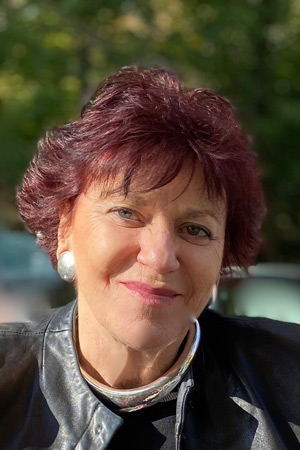 THE ACBL Educational Foundation is proud to welcome Danièle Favre-Panayotatos to the ACBLEF Board of Trustees.
Danièle was born and raised in Switzerland. After earning a business degree, she moved to London to study English, then to Bonn, Germany, to pursue a degree in German. Upon her return to Switzerland, she worked in the administration/public relations/press office of Valeurs White Weld, Abbott Laboratories, and Biogen, Inc.
She moved to Orangeburg, NY, in 1987, and between 2004 and 2013 held multiple executive positions, including that of Executive Director of the Books for Kids Foundation which promotes literacy among preschool-aged children in under-resourced communities through the creation of libraries and the implementation of literacy programs.
Danièle also has vast experience in the fundraising world, serving as Director of Development at The Arnold P. Gold Foundation of New Jersey, championing humanism in healthcare; Quality Services for the Autism Community, providing support to autistic children, adults, and their families; and the Alpine Learning Group of Paramus, NJ, supplying a full range of diagnostic and applied behavior analysis-based educational and clinical services to individuals with autism.
Danièle started to play bridge after she retired in 2013 and hasn't stopped yet.