E. Kristen Frederick Receives 2020 Trailblazer Award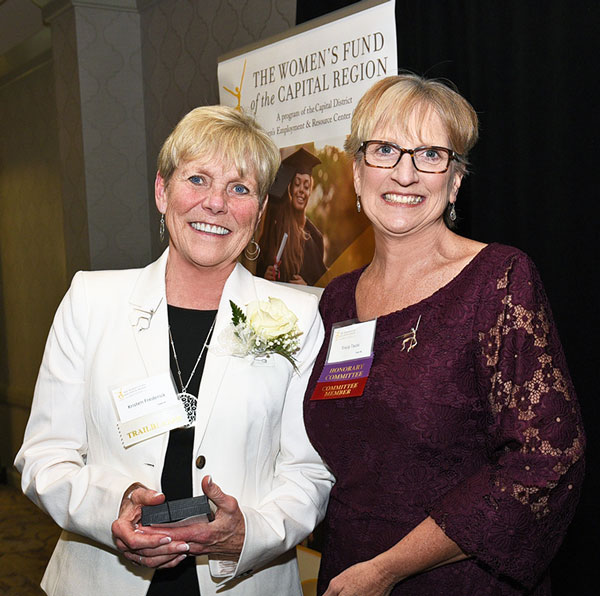 March 10, 2020 [Albany, NY] – We are proud to announce E. Kristen Frederick, Executive Director of the American Contract Bridge League, recently received the prestigious 2020 Trailblazer Award from The Women's Fund of the Capital Region (NYS).
The annual award is presented to outstanding women who have blazed new trails and impacted the lives of women and girls in the greater Capital Region of New York State. Since 2007, the Fund has awarded over a half million dollars to support financially insecure and non-traditional female college students.
Ms. Frederick is a former Director of Development and Communications at the American Red Cross of Northeastern New York and a former President and CEO of The Community Foundation of the Greater Capital Region. She is also a founding member of the Women's Fund of the Capital Region.
About the ACBL Educational Foundation
The American Contract Bridge League Educational Foundation's mission is to get more people playing bridge, not only by growing the number of competitive bridge players, but by introducing the game and enriching the lives of people of all ages and from all walks of life across North America.
Founded in 1987 as a charitable arm of the American Contract Bridge League, the ACBL Educational Foundation became an independent 501 (c)(3) nonprofit foundation in 2017. The Foundation receives contributions from individuals, families, and corporations, and awards grants for programs to carry out its goals.
For more information, visit www.acblef.org.